The Museum of Liverpool, situated on the waterfront by the Liver Building, teaches its visitors about Liverpool's fascinating and diverse history. As you might expect, the museum explores The Beatles and the success of Merseyside football clubs, but visitors will also learn how Liverpool's port, its people and its creative, industrial and sporting history have shaped the city.
While there's a clear focus on Liverpool's interesting history, one of the best things about the Museum of Liverpool is its incentive for a brighter future. The ultimate goal of the accessibility movement is to ensure that everyone, regardless of ability or disability, has the equal chance to participate in society. The museum guarantees this wherever possible, with accessible parking, flat floors for wheelchair users, relaxed sessions for visitors with sensory issues and subtitles and BSL translation of videos.
When asked about accessibility at the museum, Karen O'Rourke, Curator of Sport, Music & Performance at the Museum of Liverpool, said: "Our aim has always been to be as accessible as we can to all of our visitors, the museum has lots of different levels of accessibility. We would never put a display on that was just a display of objects. It would always have contextual text, audio visual, tactile material, so it was a natural process for us to implement BSL."
Involve Interpreter began its relationship with the Museum of Liverpool in 2021, by adding BSL translation to several of their displays.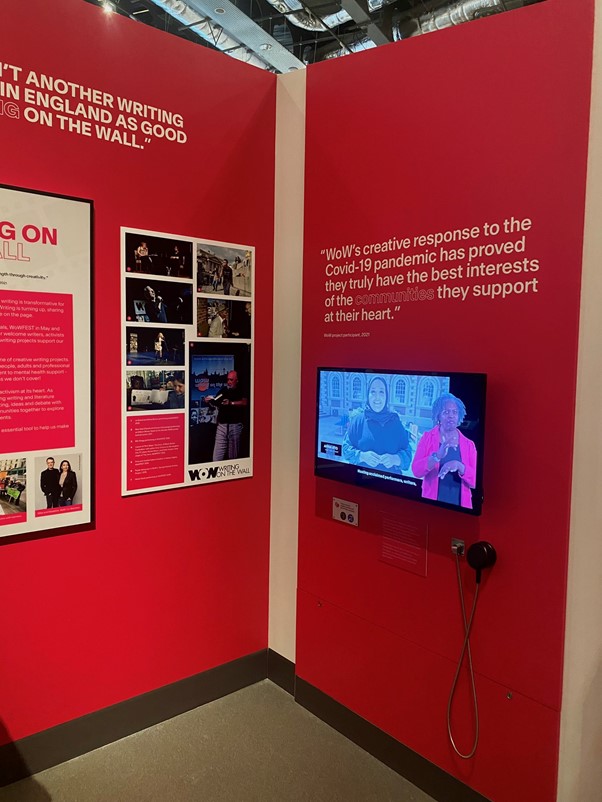 When asked about the museum's experience working with Involve Interpreter, Karen said: "Within this gallery we have about 25 elements, so to get as many of those covered by BSL as possible was important to us. Sometimes we come up against issues that hold back our deadlines but there were no issues at all with Involve Interpreter, the process was easy and simple, and they came through with the goods when we needed them."
With many of our team being from Merseyside, providing increased accessibility at the Museum of Liverpool was something we were all incredibly proud of. We highly recommend visiting the museum for a good day out and seeing if you can spot any of our interpreters while you're there! They're open Tuesday to Sunday from 10am – 6pm, so pop down to learn more about what a fantastic city Liverpool is.