On September 3rd our interpreting team travelled to Manchester for EFSLI 2022. This year's conference had the tagline '#Awkward' because the aim was to talk about all of the taboo topics in the interpreting world. The weekend was about highlighting the areas that people do not like to talk about and then providing attendees with tips on how to tackle these topics in the future. This included talks about menopause, imposter syndrome and suffering with burnout, just to name a few.
We asked Kirstie about her experience at EFSLI, to which she replied: "It was full of insightful and inspirational people who highlighted areas in the interpreting profession for me to consider and more specifically gave me insight to consider my choices and strategies that I can use going forward."
The team were especially proud of Clare, who interpreted live on stage using an autocue alongside a team of translators. On the other side of the stage, there were international translators. Audience members could choose which side to sit on based on their language needs. Kirstie described this as 'beautiful' and something she had never seen before but would love to see again.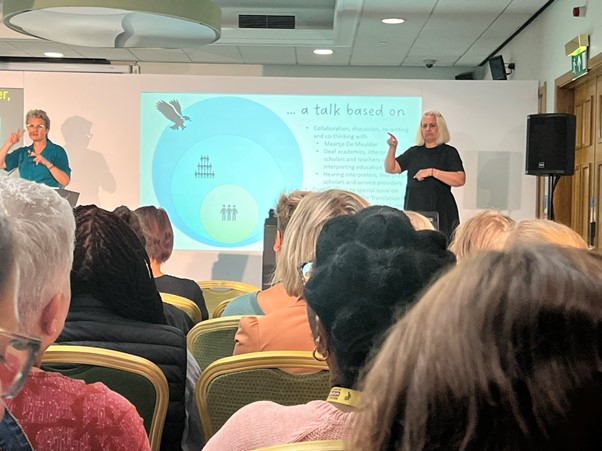 As well as the thought-provoking presentations from around the world, delivered both in-person and remotely, Linda managed to catch up with old interpreting friends and ex-students. "It was a great time to see people in the flesh again," Linda added, "It was lovely for our team to attend an event together. We work remotely so seeing each other was a great morale boost. They were so inspired – there's even some mutterings of some of the team offering to present at the next one in Greece!"
In between the captivating talks and opportunities to network, the team also visited Manchester Deaf Club to play bingo and visit the Deaf History Museum. The following night they took part in Ceilidh Scottish Dancing. It was a fantastic time for everyone to let their hair down.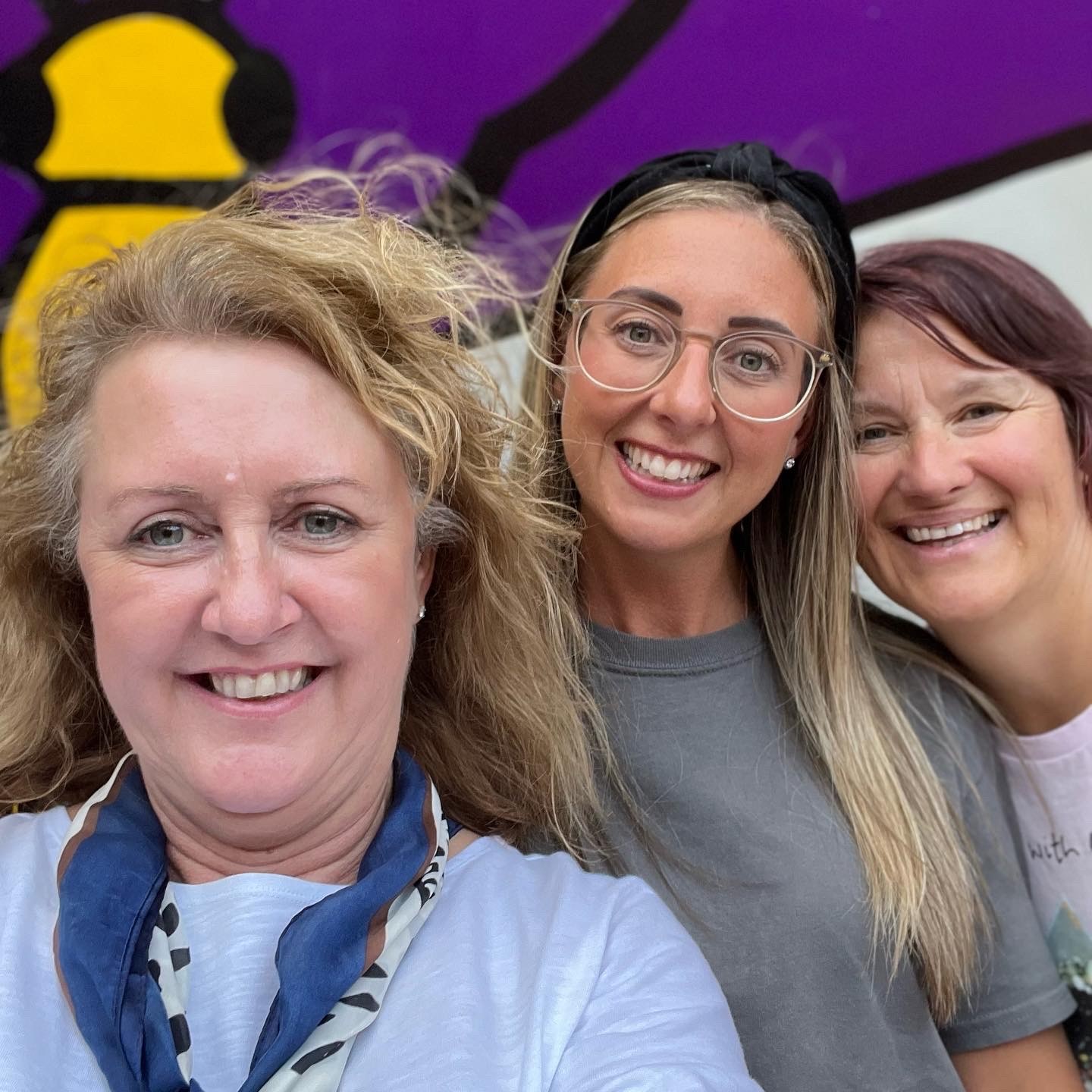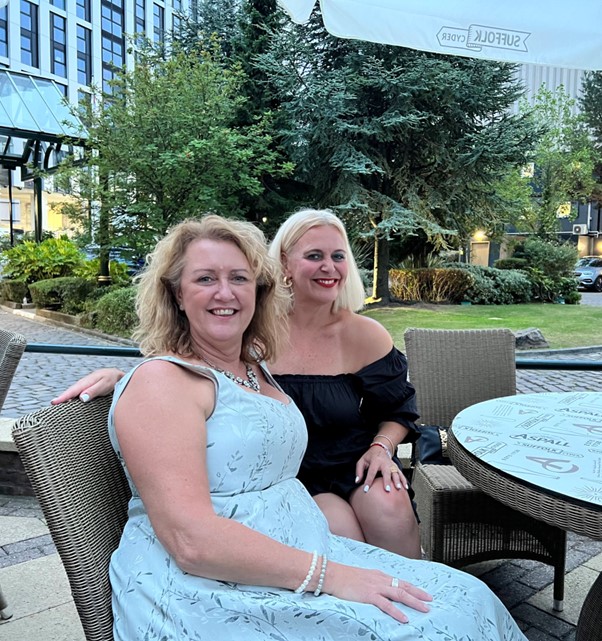 Jacqueline said: ""EFSLI? what can I say…except it was the most amazing, insightful and thought-provoking conference…causing many of us to shift in our seats and I LOVED IT! I took away so much and yet, there is still so much to learn. One of my highlights was meeting with my fellow IOCN Interpreters. Here's to the next one!"