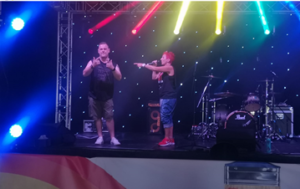 My first experience with British Sign Language was when I was in primary school, watching the CSW at the front of the assembly hall interpreting what was being said. Then when I started middle school I became friends with another student who was deaf. While he was learning BSL, I was presented with the opportunity to learn too so we could communicate with each other. From that point on, the more I learnt the more confident I became. I completed all of my qualifications to get where I am today, a fully qualified interpreter.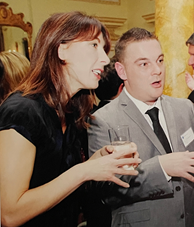 I've had a few extremely memorable interpreting jobs over the years, but the one that sticks was interpreting at 10 Downing Street for Samantha and David Cameron. This was a real privilege for me to be asked to do this. One of the most exciting parts of my job are the different things I'm able to experience that I wouldn't be able to do in another job, like being flown to Malta to interpret for a deaf game show participant.
I started working at Involve Interpreter in 2021 and the support given by all of my colleagues makes this a really enjoyable career. The team are great – not only the other interpreters, but the wider organisation. So far everyone I have came into contact with has been friendly and supportive! I enjoy that no two days are the same here and that variety really does keep your mind active.