Both of my parents are Deaf and use BSL, so becoming an interpreter might seem like it was a natural progression for me. I had worked in other professions before actually working as an interpreter – I was a qualified nurse, then went into social work and specifically worked in the mental health sector with both charities and local authorities. I stopped working with the Deaf community for a short while and worked for Liverpool city council as a crisis worker, but something kept drawing me back to the Deaf community. While I was there they let me continue my sign language and get further qualifications as part of my professional development and eventually I managed to support some Deaf people in the community. In 1999, a vacancy came up in North Wales as a Junior Trainee Interpreter and the rest is history.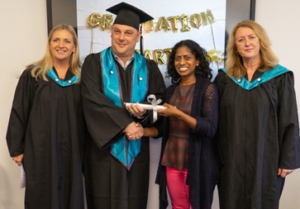 Now I feel like I've been a BSL interpreter forever! The biggest achievement of my career so far was in 2016, when my business partner and I set up a training company for sign language interpreters, called Bruce Delfosse Interpreter Training. So far 79 interpreters have qualified and we currently have 26 currently going through our program. We continued our training throughout the COVID pandemic and supported our learners remotely.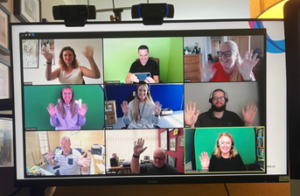 I started working at Involve Interpreter in April 2020. I love the fact I can work from home and I don't feel lonely as there is a great team behind the scenes who support me. We can quickly jump on video calls with colleagues to catch-up, have a chat or do some preparation for any upcoming jobs. The nature of the work means that sometimes we need two interpreters and it's really nice to co-work with another team member. When I was working out in the community as a freelancer, a lot of my time was travelling from job to job and seeing no one except the clients, so I enjoy being able to work with my team at Involve.